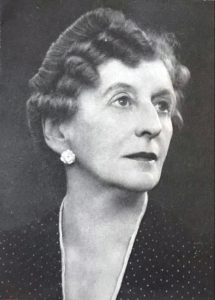 Today, Tuesday 1st December 2020, is the 58th anniversary of the death of Irene Mawer.
Here is a very brief timeline of Irene Mawer's life. There WERE of course many more events in Irene's life, and I have picked out just of few of them:
TIMELINE
13 March 1893 born
Age 16 1909 Irene's father died
1900-1910 Putney High School
Age 19 1912 acted in a play with Robert DALE
1914 auditioned for Elsie FOGERTY's school
1915 Entertainment Secretary of Pivot Club Age 23
1916 debut performance as Harlequin Age 23
1 Mar 1917 married Robert Jacomb Norris DALE
1918 RJND died (killed in action in the war)
1920 "Trojan Women" & "Medea" with Sybil THORNDIKE
1925 published "The Dance of Words"
1927 performed in four Commedia Del'Arte plays (including the role of Priscilla)
1928 performed "L'Enfant Prodigue", "The Changeling" & "Peppe Nappa"
Age 37 Sep 1930 married Mark Edward PERUGINI
Age 37 1930 GM company visited Greece
1932 published "The Art of Mime"
1933 published "Twelve Mime Plays"
1934 performed a 'revival' of "L'Enfant Prodigue" to raise money for the Institute of Mime
1930s Regents Park Performances 1936 Ginner-Mawer Dancers appeared on BBC television
1936 costume designer for "Artemis and the Muses", etc
1936 performed in "The Flood" pre-WW2 Ginner-Mawer Summer School held at Stratford-upon-Avon
1939-45 World War 2 – moved to Boscastle
1947 moved to Cheltenham
1948 gave talk and demonstration at Cheltenham Literary Circle
1948 Mark PERUGINI died
1954 Ginner-Mawer School closed
1954 Senior Tutor and Lecturer, Birmingham
1959 retired and moved to Blewbury
Age 69 1962 died of a stroke
To help the algorithms find Miss Mawer, please like, follow, share, comment, etc. Thank you.